Atlas Eyesight
NEWS THAT MOVES
MARKETS
Are We Nearing the End of the Coal Era?
by Pete Lawlor
---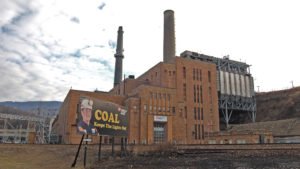 While drastic swings in oil prices and the collapse in electricity and gas demand dominate energy market news, the dire situation for the U.S coal industry has seemingly flown under the radar. The last decade has not been kind to the coal industry as aging facilities, increased competition from other fuel sources and climate-policy pressure have all contributed to its continued decline.
"The amount of electricity generated from coal-fired power plants declined by half from 2007 to 2019. According to data compiled by the EIA, a decline of that magnitude had never happened for any power source in any 13-year period since the United States was founded in 1776," Maxx Chatsko, The Motley Fool.
The Energy Information Administration (EIA) expects total U.S. electricity demand to fall 3% in 2020 compared to last year. Now, in the midst of COVID-19's impact, many coal plants could close even earlier than expected due to the combination of low natural gas prices and limited electricity demand. In early April, the EIA issued its first monthly energy outlook since stay-at-home orders started in the United States. In this outlook, they conservatively expect natural gas-fired power plant output to increase 1% while coal-fired power plants are expected to generate 20% less electricity in 2020 than in 2019. That would drop output to the lowest level in 60 years. When the economy recovers from its current predicament, electricity consumption/demand is expected to pick back up and return to normal levels. Among electric generation fuel sources, increased market share for natural gas and renewables may become permanent and an already bleak situation for coal is likely to become even bleaker.
To learn more about coal generation in today's energy climate, contact Pete at Peter.Lawlor@atlasretailenergy.com
Learn more about our services or how to become an energy broker today. Just fill out the form below and someone will contact you within 1 business day.