Steve Roberson
President
As President of Atlas Retail Energy, Steve leverages more than 12 years of industry experience to ensure future growth for the business. Steve has played key roles within the company since its 2013 inception and has taken on increasing responsibilities year after year, helping facilitate the business's rapid expansion. Tasked with overseeing operations, sales and strategic development opportunities, his leadership promotes a collaborative culture of ethics, professionalism and accountability while providing a premium service for Atlas' diverse portfolio of clientele.
Today, Steve is focused on continuing Atlas' expansion in the retail energy markets while maintaining the operational excellence clients have come to expect from his team. His client-first, diligent and proactive approach has helped some of the region's largest energy users navigate the ever-changing regulatory market to reduce cost and manage corporate objectives efficiently.
Prior to joining Atlas, Steve spent more than five years at Tradition Energy as a Senior Retail Energy Advisor and quickly established himself as one of Tradition's top producers. He holds a bachelor's degree in Political Science from the University of New Hampshire and has completed executive leadership courses at Columbia University and Rice University.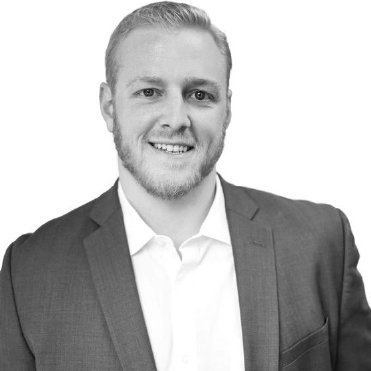 Dan Petersen
Director of Operations
Dan Petersen
Director of Operations
As Director of Operations, Dan's primary responsibilities include new product development of Atlas services, overseeing Atlas' pricing team, regulatory activity, the curation of market intelligence and customer reporting. This includes internal proprietary retail power and natural gas forward curves, client specific peak load management, sustainability initiatives and budget sensitivity analysis. Prior to joining Atlas, Dan spent six years with EnerNOC Inc. where he held various positions, from Senior Wholesale Analyst to Wholesale Energy Procurement Manager I and II. Out of the office, Dan is an avid outdoorsman and dedicates time each year to local farms on the North Shore of Massachusetts, where he volunteers during harvest time to assist in Community Supported Agriculture. Dan has a bachelor's degree in Marketing, Management and Finance from Suffolk University and maintains his CEP certification from the Association of Energy Engineers as a Certified Energy Procurement Professional.
Michael Wirkus
Director of Operations,
Pricing and Supplier Relations
Michael Wirkus
Director of Operations,
Pricing and Supplier Relations
Michael Wirkus currently serves as Director of Operations, Pricing and Supplier Relations.  With over 13 years' energy industry experience, Michael brings in depth knowledge of pricing structures, contracts language, RFP design, and supplier relationship management.  As one of the original hires, his market knowledge and relationships has been an important piece in helping establish Atlas as a premier energy consulting firm.  Before joining Atlas, Michael worked at Tradition Energy for five years holding positions as Whole Electricity Broker and Senior Pricing Analyst.
In his personal time Michael volunteers for the Wings Charity Fund which raises money for local charities such as Camp Rising Sun, The Cure Starts Now, and Connecticut Storm.  Michael has a bachelor's degree in Finance from Siena College and is currently pursuing his MBA at Quinnipiac University.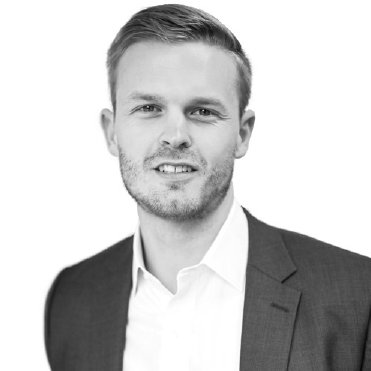 Max Stewart
Principal Advisor
Max Stewart
Principal Advisor
Max is an experienced Senior Energy Advisor with a demonstrated history of working in the financial services industry. Prior to joining Atlas in 2017, Max spent six years at Usource Energy where he held positions ranging from Energy Analyst to Energy Consultant. He is passionate about developing client specific energy buying strategies to fit the needs of each unique client. Max is a strong leader holding a bachelor's degree with a dual focus in both Marketing and International Business & Economics from The University of New Hampshire – Whittemore School of Business and Economics.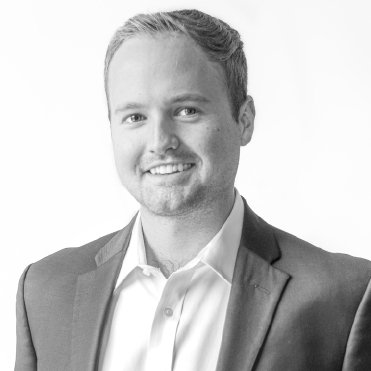 Peter Lawlor
Principal Advisor
Peter Lawlor
Principal Advisor
Pete Lawlor is a Principal Advisor at Atlas Retail Energy. Pete joined Atlas in 2018 after three years in a similar role at Tradition Energy. In his 5+ years as an energy professional, he has advised large commercial and industrial organizations all over the U.S. on electricity and natural gas procurement decisions. Pete has helped his clients achieve millions in cost savings over the course of his career. In addition to supporting his clients in navigating the energy markets, Pete is a salesperson responsible for developing new business relationships for Atlas. He is consistently a top performer and is involved in the hiring and training for new members of the Atlas team. Pete holds a bachelor's degree in Economics from Lehigh University.